I realize I have not made an actual fashion-related post in like three weeks. Sorry about that one. It might actually be awhile until I'm back with real fashion-type news. When I do someday return to the usual topic of this blog (which is, in fact, clothing, and not Christian Bale) you can expect posts on the following things:
- antique shop jewelry
- wearing gray in the summer
- flower silhouettes
- ribbons
By next week, I promise I will resume with the usual loveliness in twice-a-week increments that I know all of you have come to need and love.
In order to enforce this resolution, I'm afraid Mr. Bale won't be showing his face on this blog for a little while. He has been banned for the time being, on the grounds that his personal brand of distilled perfection distracts me from fashion.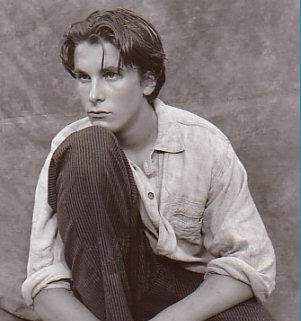 Farewell, Christian. For now.
Maddy