These days, I'm taking a decidedly beachy turn in my wardrobe. Perhaps this unusually warm East coast weather has permeated my style, I don't know, but I find myself coveting all things dusty-hued and sand-washed. Take, for instance, this sweatshirt I recently purchased:
You can't tell from the picture, but it's very baggy. It has distressed edges, and the material is a rough terry cloth. A glorified towel, my friends. I will not, however, try to defend my purchase- I refuse to be ashamed! It is rather comfy, and looks better in person. So there.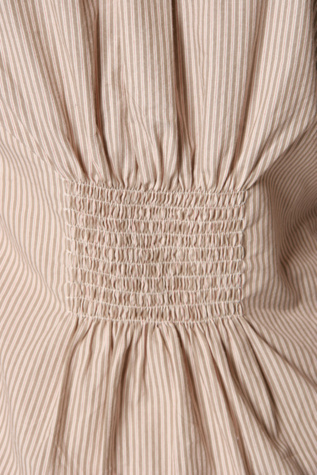 Oh, to be the sort of girl who could pull off this kind of shirt. I love clothing like this, manufactured to look like you've had it forever or you borrowed it from your boyfriend, but tailored to fit you in an optimally flattering way. Can't you just see this over a blue bikini, that lovely taupe making your tanned skin glow? Summer, where are you!
$88, Free People
.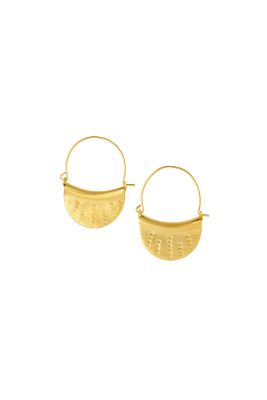 I adore stamped gold earrings. So glinty, but more solidly so than the dangly gemstone kinds. These especially are nice. They're the kind of earrings that you will wear every day for about two months, and you'll only stop when you lose them while playing in the surf. From
Anthro
for $48. (They have a plethora of gorgeous jewelry there, if you've got a hundred bucks or so lying around, I'd check it out.)
This concludes my oceanic obsession du jour... I solemnly swear to put this look aside with a firm hand until the appropriate months arrive. June really can't get here fast enough.
Maddy